Personal Injury is a broad area of the law. Its fundamental purpose is intended to compensate an individual as a result of damages to him or his personal property caused by the careless, reckless, or intentional misconduct of another. The most common type of personal injury claim is negligence. Negligence is defined as the failure to do something which a reasonably careful person would not do under the circumstances. In other words, it is the failure of a person to use reasonable care to avoid a foreseeable harm to another person. Personal injury cases involve everything from a car accident to a slip and fall. Damages in a personal injury case can range from simple whiplash to catastrophic injury or even death. Cusack, Gilfillan & O'Day, LLC has handled thousands of personal injury cases and recovered millions for its clients. If you feel you have might have a personal injury claim, contact our office as soon as possible.  There are important steps that must be taken early in your case in order to maximize your potential recovery.   
WHAT SHOULD I DO IF I HAVE A PERSONAL INJURY?
If you are a personal injury client, please follow these instructions during the course of your case:
1. Talk to no one
Please do not talk to anyone outside of your family about your case, unless one of our lawyers or paralegals is present. You should always require identification so that you know who you are talking to. Do not talk to any insurance company other than your own (which you have an obligation to cooperate with, but should let us know of any communications). Also do not talk to railroad claim agents, company representatives or any type of agent, attorney or investigator without first notifying our offices.
2. Visit your doctors as often as they feel necessary
You should always follow your doctors' advice and report each symptom to them. You should not minimize your ailments to your doctors. A doctor must know these things in order to provide proper treatment. If you plan to see additional doctors, please advise our offices beforehand. It's important to remember that your doctors are in charge of your medical treatment.
3. Keep accurate and detailed records
Keep very good records of: lost time and wages; all doctor, drug and medical bills; losses directly relating to your injury; the effects of the injury on your daily life; and any insurance policies that might afford coverage or protection. All bills should be paid by check or you should obtain and keep receipts. These records will be important when the defense asks you to recall the pain and difficulties caused by the injury.
4. Do not repair objects that have been involved in the accident
From a car to a household item, do not repair any object that's been in an accident before we examine and photograph it, or have it examined by an expert or impounded to preserve it for evidence in your case.
5. Do not give statements to any official or agent outside the courtroom
Do not appear to give statements to anyone regarding your case unless you first notify us so that we can be present. The reason is to avoid potentially prejudicing yourself in the action.
6. Provide witness contact information immediately
It's important to provide us with witness contact information immediately, especially those who know how the injury has directly affected you as well as those who might be leaving the area permanently.
7. Let us know immediately of any evidence or potential evidence
From phone photographs to braces, keep any and all items related to your injury and contact us immediately. Any and all physical evidence should be saved because they might be necessary if your case is set for hearing.
8. Have your insurance carrier pay as many medical bills as possible
Doctors and hospitals are much more cooperative when their bills are paid, so have your own insurance carrier (or Blue Cross/Blue Shield) pay as many bills as possible. If bills remain unpaid, call us and we will try to hold off creditors until the case is resolved and you receive payment. If you do not call us until they have hired a lawyer or started collection procedures, it may be too late for us to help.
9. Keep us advised of any change in address or phone number
law firm
EXPERT ATTORNEYS
IN PEORIA, IL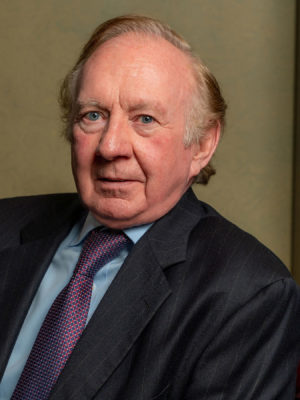 Daniel P. Cusack
Attorney at Law
Thomas Watson
Attorney at Law
Shaun D. Cusack
Attorney at Law
Our client was boating on the Illinois River when he was struck by another speed boat carrying three passengers. Although the initial police investigation concluded no fault by any party, our client eventually recovered $250,000 for internal injuries suffered in the collision.
Our client was involved in a head on collision while driving on a snow-covered road. She sustained a back injury that was non-operative. We were able to prove a claim of permanent injury and recovered the policy limits of the at-fault driver's insurance.
REQUEST YOUR FREE CASE REVIEW,
CONTACT US TODAY!